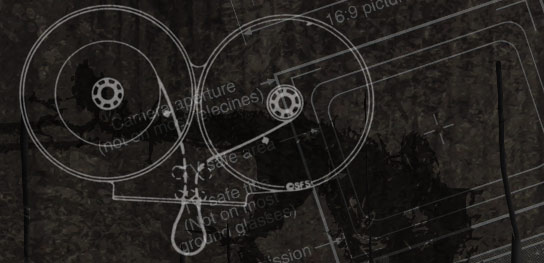 «back
Recent History
Director of Photography
Shows and Events
Paul Carrak Live at Air Studios (In 3D)
London Live: Ne-Yo, Rita Ora, Diddy Dirty Money
Paul Carrak at Abbey Road (Panasonic DVD) (In 3D)
Elbow in 3D – Sky TV (In 3D)
Komodo Dragons / Wildlife. HDTV Live (In 3D)
Nintendo 3DS launch - Sky TV (In 3D)
Gladys Knight at Wembley
Drama
Postcode – BBC ((BAFTA Nominee – Best Children's Drama)
Walter's War – BBC
Hustle - BBC
The Fixer – Main and 2nd Unit - BBC
Spooks – 2nd Unit - BBC
Trial And Retribution - 2nd Unit - ITV
Target – Heavy Soul Productions
Commercials
· Choose a Different Ending. Winner 3 x Cannes Gold Lion Awards 2010.
· Who Killed Deon? Winner 3 x Silver Creative Circle Awards
Television Series
Launched At Red Bull Studios Series 1 and 2 – Channel 4
London Live. 3DD
Live From Abbey Road Series 1 and 2 – Channel 4
360 Sessions – Channel 4 / 3DD
UK Music Hall of Fame - Series 1 and 2 – Initial TV
Introduces. Channel 4. 3DD
Heart of Harlesden - BBC
Legends - Series 2 and 3 - ITV
Jazz World – Sky TV
Documentary/Factual/Music
Reggae Britannia – BBC
Talkin The Talk. Winner, San Francisco Festival International Award
Stephen Wiltshire - The Human Camera - BBC
Roots Remembered – BBC. Winner, Screen Nation Award
Who Do You Think You Are? (Colin Jackson) - BBC
You're Life in Their Hands Henry Marsh – Brian Surgeon – BBC. Winner, RTS Award Best Science & Natural History
South Bank Special – George Michael - ITV
Fighting Back- the Michael Watson story – BBC. Winner, Royal Television Society Award
Faking it - Insurance Man to Stuntman – Channel 4. Winner, RTS Award (Series)
Raising Tennis Aces - the William's story. ITV
The Stephen Lawrence Story (Director and Cameraman – Channel 4. Winner, CRE Media Award
Camera Operator
Music Festivals
Oxygen Festival
Rock Am Ring
V Festival
Mandelas "46664" - South Africa
Television Series
· Live From Abbey Road Series 1 and 2
· Album Chart Show Introduces: Diddy Dirty Money, Katy B, Wretch 32
· 360 Sessions: Alphabeat, Jay Sean
· In Conversation with Stirling Moss
Multi Camera Music
I have filmed many live shows for both television and DVD. Selected artists include:
Beyonce, Gorrilaz, Ryan Adams, Roxy Music, Courtney Pine, Nick Cave and the Bad Seeds, Snoop Dog, UB40, Eddie Izzard, West Life, Bjork, Morrissey, Seal, Deep Purple, Jamelia, Depeche Mode, The Kings of Leon, The Gypsy Kings, My Chemical Romance, Oasis, Simple Minds, Space, Courtney Pine', 'Brecon Jazz Festival' (4 years), The Eurythmics, David Cassidy, Lionel Ritchie, Runrig, Wynton Marsalis, Stereophonics, Medeski-Martin-Wood, Mark Knopfler, Jazz Jamaica, Nazareth, Yes, Diana Krall, Pussy Cat Dolls, Cream at the Royal Albert Hall, Lilly Allen, Gladys Knight, Paul Carrack, Kate Perry.
British Passport, Full Driving Licence, Current American 'I' Work Visa
---